Jon-Adrian
Today
"Have a vision. Be demanding." — Colin Powell
These simple, yet profound words summarize Jon-Adrian "JJ" Velazquez's life and professional philosophy of demanding nothing short of true justice. With more than 23 years of lived experience, incarcerated for a crime he did not commit, Mr. Velazquez has worked tirelessly to redefine the humanity of men who are or have been incarcerated.
Mr. Velazquez has seized every opportunity to learn, lead, support, and give, which earned him an early release in 2021 via executive clemency—a rare and honorable accomplishment that attests to the moral fiber of his character. True to the terms of his clemency, he continues the work he started inside on the outside. He now helps programs that work with justice systems by bridging communications with departments of corrections, community partners, and incarcerated populations to achieve ambitious mutual goals in criminal justice policy and reform.
While incarcerated, Mr. Velazquez served as chairman of the Inmate Liaison Committee for many years and became the voice of the incarcerated population at Sing Sing Correctional Facility. He established a unique rapport of trust with the prison's administration and implemented a host of programs to improve his life and the lives of those around him. He also served his community by organizing philanthropic fundraisers, donation drives, and events–and in 2014, Mr. Velazquez curated the first TEDx Event held inside a New York State prison.
Mr. Velazquez was also employed as a program assistant at Hudson Link for Higher Education in Prison, a nonprofit organization that partners with several academic institutions to provide college education, life skills and reentry support to incarcerated and formerly incarcerated men and women. He holds a Bachelor of Science Degree from Mercy College, where he majored in Behavioral Science, graduated with honors, and is a Teacher Fellow of Columbia University.
Mr. Velazquez's passion is to help others who have been wrongfully convicted by researching and contributing to their case development. As an independent consultant and certified paralegal, he has helped several innocent men obtain exonerations. His legendary partnership with Dateline NBC producer Dan Slepian, stemming from the production of "Conviction", was one of the factors that led to massive public support for his petition for executive clemency. Since then, Mr. Velazquez has worked with Mr. Slepian and many others on multiple projects crafting impactful calls-to-action.
In 2013, Mr. Velazquez formed Voices From Within, a multimedia educational initiative with works produced under a public domain license currently used by politicians as a tool to approach issues of gun violence in New York City. The success of the program led Mr. Velazquez created a series of workshops called CHOICES (Choosing Healthier Options In Confronting Every Situation) about creating healthy communities. These workshops empower young people impacted by crime and incarceration to realize the significance of making better life choices.
---
Previous Accomplishments
TEDX SING SING
(Dec 3, 2014)

TEDx is an independently organized extension of TED, which is an annual event bringing the world's leading thinkers together to share cross disciplinary ideas that matter in Technology, Entertainment, Design, in addition to any other subjects of significance such as humanities, business, and development with an aim of creating a TED like experience. I have been tasked with organizing the event, and our theme is "Creating Healthy Communities."

VOICES FROM WITHIN
(Nov 10, 2014)

C.H.O.I.C.E.S., a workshop to spread the awareness of our short film and encourage youth to Choose Healthy Options In Confronting Every Situation.

VOICES FROM WITHIN
(July 10, 2014)

A meeting with Elizabeth Glazer of the Criminal Justice Division in the Mayor's Office of NY, and Joanne Jaffe, the 3 rd ranking Chief of New York Police Department, concerning the use of our short film in the Departments of Education, and Juvenile Probation.

OSSIE DAVIS AWARD
2014

Ossie Davis Award for General Excellence & Community Service issued by Hudson Link for Higher Education in prison

BACHELORS DEGREE
(Class of 2014)

Bachelors Degree in Behavioral Science from Mercy College

FORGOTTEN VOICES
(May 1, 2014)

Senatorial Conference discussing the need to shift the focus of our proposed Gun- Buy-Back program from the borough of Brooklyn to the Bronx. (Senator Gustavo Rivera)

VOICES FROM WITHIN
(April 16, 2014)

A gala recognizing the artistic contributions to VFW's effort to create a future where the youth can: Grow Up With No Shots.

VOICES FROM WITHIN
(Feb. 7, 2014)

Administrative Conference to bridge the gap between prisoners, administrators, and society to develop a platform for discussions about the pestilence of gun violence that is destroying our communities.

FORGOTTEN VOICES
(April 25, 2013)

Senatorial Conference to follow up on logistics of our proposed Gun-Buy-Back program, and continue shaping our prison/ community connection. (Senator Montgomery)

ASSOCIATE DEGREE
(Class of 2012)

Associate Degree in Behavioral Science from Mercy College

FORGOTTEN VOICES
(October 2012)

Community Conference joining the efforts of several community clergy leaders and organizations along with our working team of senators to minimize recidivism, and create healthy communities. (Senators Montgomery, Perkins, and Rivera)

FORGOTTEN VOICES
(Nov. 17, 2011)

Senatorial Conference addressing issues related to the affliction of society caused by negative behavior in order to off-set the results through community-building initiatives. (Senators Montgomery and Perkins)

FORGOTTEN VOICES
(May 27, 2011)

Senatorial Symposium where voices that are rarely heard discuss issues relevant to the criminal justice system, merit time, deportation, work release, parole, and public safety. (Senator Andrea Stewart-Cousins)

FORGOTTEN VOICES
(2011-2012)

Within a 6 month period, the Forgotten Voices managed to run a successful fund raiser with the men of Sing Sing to raise $8,000 to make a conscious contribution to the preservation of human lives.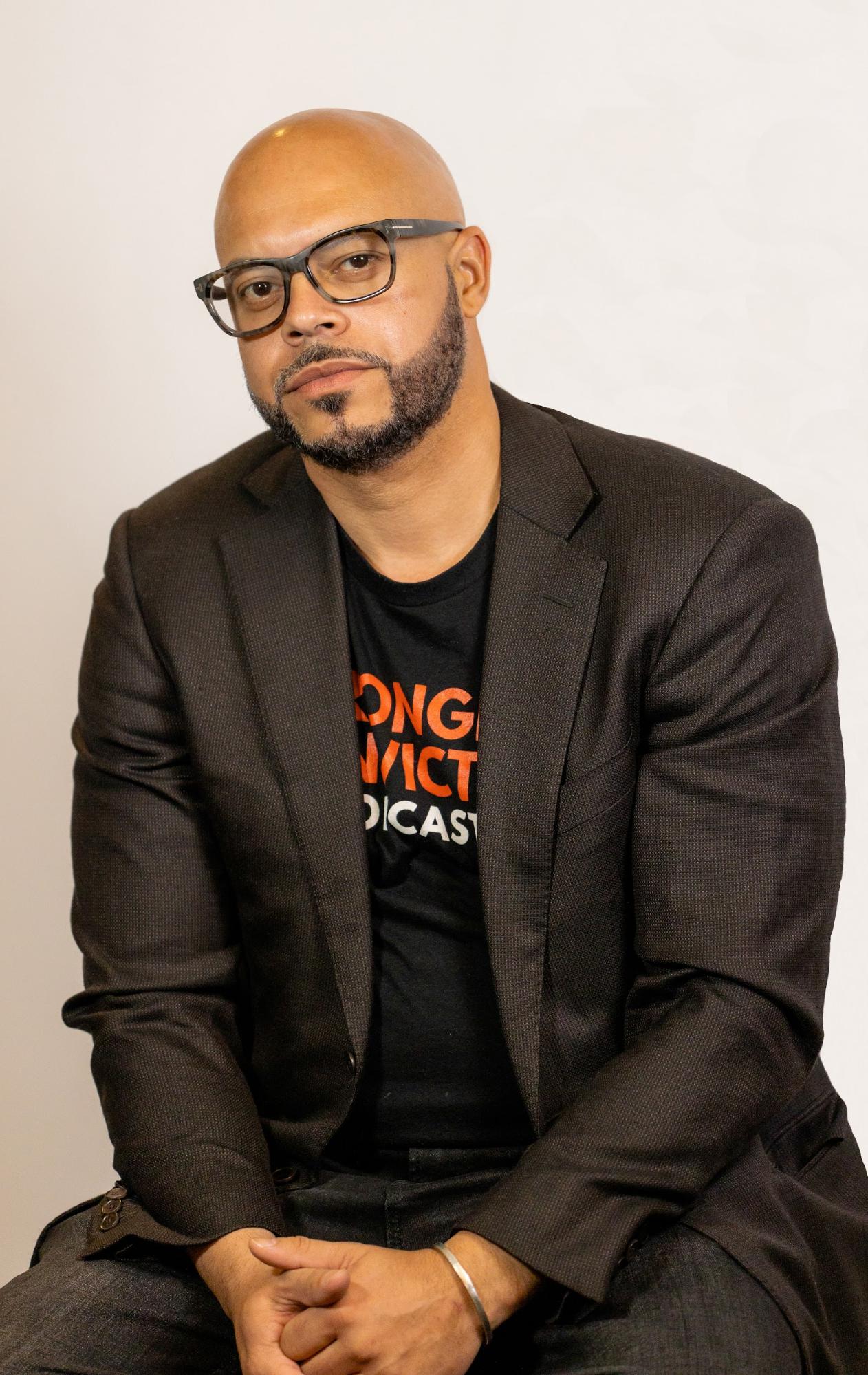 JUSTICE POLICY CONSULTANT & PARTNERSHIP COORDINATOR
Champion for communities impacted by incarceration and the re-entry population Advocate for justice and consultant on cases involving wrongful conviction
Volunteer Work
FORGOTTEN VOICES
Description

In 2011, a group of progressive prisoners at Sing Sing recognized a need to be proactive in bringing about change.

Function

Co-founder /Board of Directors

Mission

Redefining what it means to pay a debt to society.

Purpose

Establish a powerful network of community officials, and inspire unconventional approaches toward community health.
INMATE LIAISON COMMITTEE
Description

A representative group of representatives selected by the population to discuss and advise institutiona l officials on matters concerning the general welfare of the prison population.

Function

Chairman

Mission

To facilitate consideration and analysis of suggestions from prisoners relative to facility operation.

Purpose

Effective communication between prisoners and administration for accurate dissemination and exchange of information.
VOICES FROM WITHIN
Description

A special project committee developed as a result of the combined visions of the Forgotten Voices, Sing Sing Superintendent Michael Capra, and DOCCS' Acting Commissioner Anthony J. Annucci to thwart gun violence.

Function

Co-founder/Coordinator

Mission

Using powerful testimonies to address issues that diminish the health of our future.

Purpose

To produce a series of short films that provoke conscious thought based on the consequences of poor decision making using real life experiences.
LATINOS UNIDOS ORGANIZATION
Description

An inmate organization created to improve the attitudes and personalities of prisoners by forstering growth in understanding, responsibility, and accountability.

Function

President

Mission

To diminish cultural ignorance, while instilling the social blocks of personal development to enhance the success of reintegration.

Purpose

To promote participation in positive activities that foster a sense of awareness, respect, and empowerment.
OTHER CONTRIBUTIONS
2014-2007

In the capacity of ILC in conjunction with the New Mind JayGes, funding an annual project providing children of incarcerated people with school supplies to lessen the hardship on families.

2013-2012

Acquiring facility approval at Sing Sing to establish a Hurricane Sandy Relief Fund to help offset the costs associated with the damages incurred by residents of New York.

2007

Uniting the ILC, Latinos Unidos, and JayGees to raise $S,600 for an organization called Freeport Pride Inc., in efforts to assist a young female victim of a drive-by shooting in Long Island, named Amory Sepulveda, purchased a customized van to accommodate her paralysis.